IRC Chat & Connect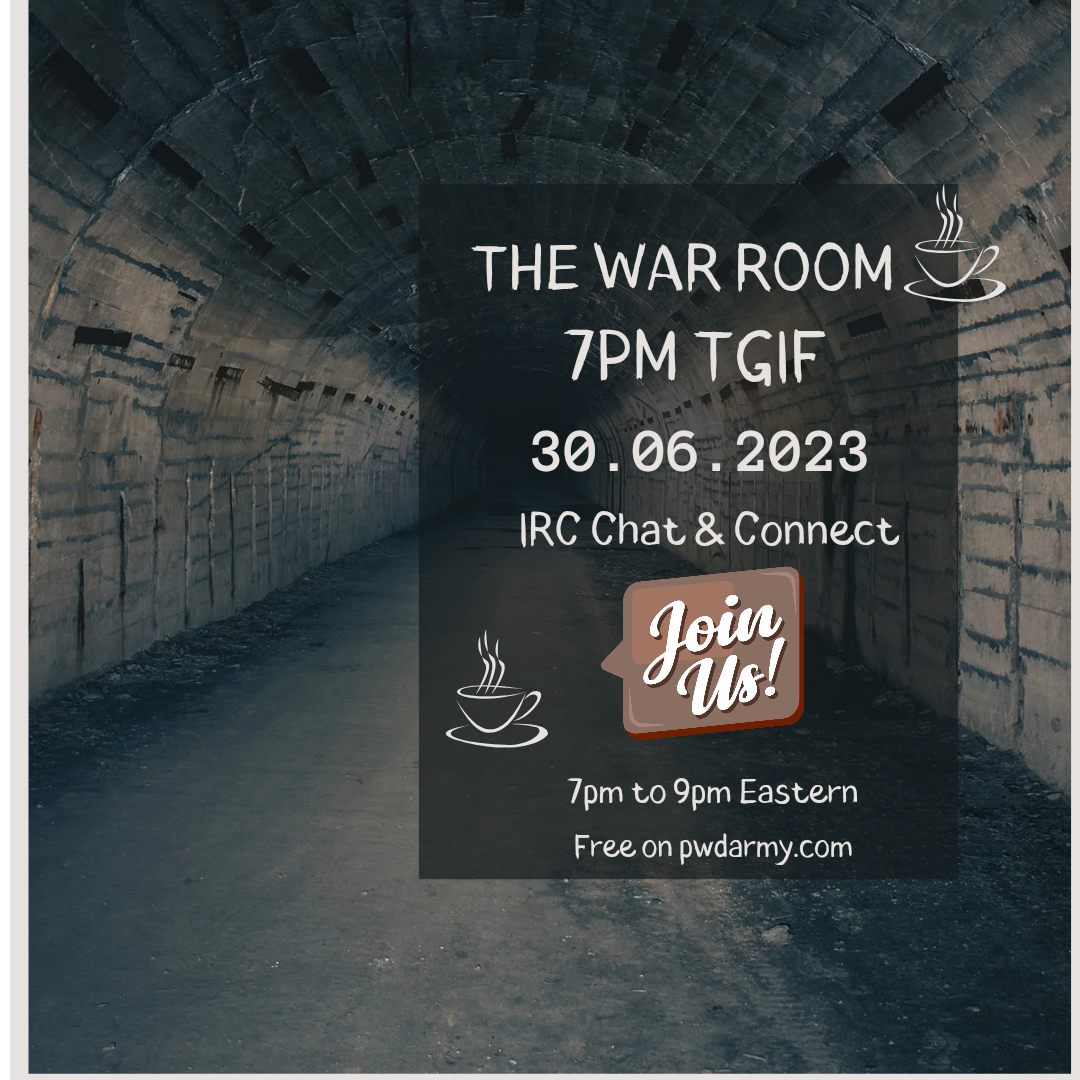 Event Date:
June 30, 2023
Join us for an empowering and inclusive event, TGIF Friday, on June 30th from 7pm to 9pm Eastern Time, where you'll have the opportunity to engage in meaningful conversations and connect with the vibrant community of PWDARMY (Persons With Disabilities Army). This event is open to all Disabled advocates and their allies who are passionate about promoting disability rights and inclusivity.
During this gathering, we aim to foster a supportive environment where individuals can share their experiences, insights, and ideas surrounding disability advocacy. Whether you are a person with a disability, a caregiver, an ally, or someone interested in learning more about the Disabled community, this event welcomes you with open arms.
To join the event, simply sign into the platform and navigate to the war room, symbolized by a heart icon. Once there, you will have the opportunity to engage in discussions, connect with like-minded individuals, and contribute to the ongoing efforts of disability advocacy.
Don't miss this chance to be a part of a passionate community striving for a more inclusive world. Join us at TGIF Friday on June 30th, and let's work together to create positive change and celebrate the strength of disabled advocates and their allies.
Sorry, this event is expired and no longer available.